So here's how things looked today after the worst of the winter is behind us (I sure hope so anyway). Lowest temp reported from my town this year was 12F. We had snow/ice about 5 times this year, but none was too bad. (I think about 3" max for a single event) I don't have a ton of stuff in the ground here, but most of it came out well.

First up is my little trachycarpus wagnerianius. First winter in the ground. It did spear pull, but it doesn't look too bad. I've given it some hydrogen peroxide, and I hope it grows right out of it. 





Regular trachy is bigger. Also first winter in ground. No spear pull. Looks good overall. I am definitely pleased with how it came through.





This little sabal minor looks pretty well untouched. I didn't even pile any leaves or mulch around it. They just handle our winters better than any other palm in my limited experience.





Seedlings don't all come through unscathed though. You can see that some of these little minors are totally brown, others have a little brown, and yet others are totally green. I'm sure it's probably cold damage, but I also didn't water them all winter either.





This little needle in front has a few brown leaflet tips, but other than that it is obviously bronzed. It sits underneath three blackjack oaks, so it gets lots of shade in the summer and lots sun in the winter. Also first winter in the ground.

 



Smaller needle seedlings in a corner.





My little C. radicalis sits in a very protected little corner near my front door. It looked great through december, then started getting toasted in January. It has overhead protection so it never got snow or ice on it. I did put leaves around the base and I put a 5 gallon bucket over it on particularly cold windy nights. Bottom line is that it is on a north wall and it took several dips unprotected into the teens and came through nicely....but it seems after enough trips into the teens and enough cold days that it met its match. That only green leaf leaft opened in January also.




Just to show that spring seems to be here, my little filibustas in pots (that got damaged) are already growing. You can see this little one pushing out a damaged spear.





Now a few happy indoor plants.

My little Manila palm pushed a spear out and opened a new leaf in the winter here in the house. Not bad.





Cat palm with its second flower stallk blooming in the last few weeks.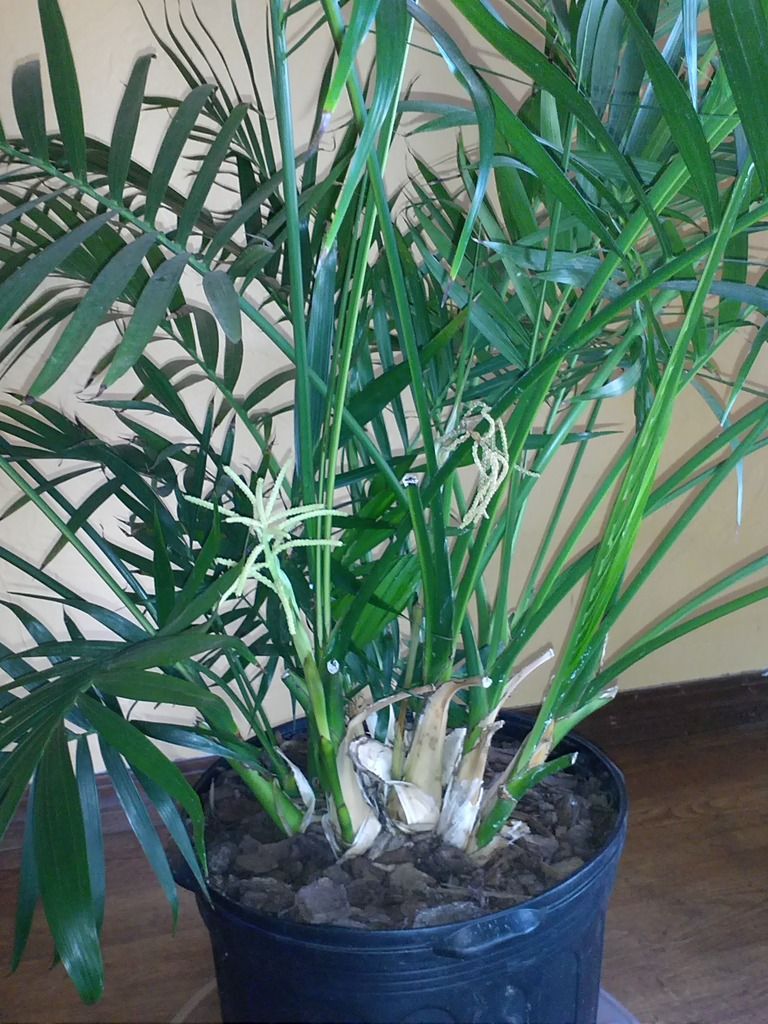 And the plants under my grow light. This was my first winter to have it and it has kept my plants very happy. It is shining on 2 varieties of EE, Siam Ruby bananas, 4 papaya trees, a mandarin orange tree, a few bromiliads, some seedling birminghams and pomegranates, and some cyperus involucratus.





I hope your gardens are getting ready for another growing season. Thanks for looking.